Antique Appraisals
Do you love that antique appraisal show on public television? Come check one out live and in person (and bring your stuff!)
Does grandma's vase on your mantle have you wondering its origin? Did Uncle Bob leave you a "great work of art"? Could the chair in the corner that you bought at a yard sale for $10 actually be worth $10,000? Come find out. We have a national expert appraiser coming to answer all your questions!
Rules for the Antique Appraisal Area: You can bring one item for a verbal appraisal at a cost of $10, three items for $25. If you bring more than three items, we will figure that out if time allows. No appointments are necessary. This event will be held in the Armory of the Downtown Doubletree Hotel. Audio and video recording of the appraisal is at the sole discretion of Edward M Stanley. Verbal estimations of value are not an offer to purchase. Verbal estimates are exactly that, estimations; and Edward M Stanley and the NH Home Builders Association do not guarantee exact value. The estimates provided are for educational purposes only. You are always encouraged to seek additional opinions of value.
Come and Have Fun. Buy your 57th Annual NH Home Show tickets at https://buytickets.at/nhhba/960796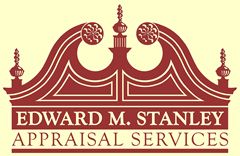 About the Appraiser: Edward M Stanley, Jamaica Plain MA. Mr. Stanley is a nationally renowned antique appraiser for estate, tax and personal services. He holds several degrees from UCONN and Bates College including a degree in historic preservation from Boston University. He is the Collections Consultant for the historic Loring-Greenough House in Boston. His superior national reputation earned him membership in the Decorative Arts Trust in Philadelphia and the Furniture History Society of London, UK. We are honored that Mr. Stanley is able to come to NH with his busy national touring schedule.